I've been trying to decide if I should call myself a MNport or a Texport…get it? Import/Export. Minnesota/Texas. Har Har!
Regardless of what I am, I do find myself thinking about Saint Paul, Minneapolis, and Minnesota – missing the people and places and looking for glimpses of the familiar in this strange new land I call home. I've found a couple of things that remind me of my MN roots here in the Lone Star state:
Sibling Rivalry: The way San Antonio carries a chip on its shoulder about Austin reminds me of Saint Paul's inferiority complex to Minneapolis. It's about one city feeling overlooked and undervalued, obviously wishing it was cooler, but saying they could never deal with the traffic or the prices or the lifestyle. The city that isn't the millennial darling loves articles that assert its superiority. This whole phenomenon cracks me up because it's great to have nearby cities that are distinctive from each other and whose trajectories aren't the same.
Weather Debacles: We have the same memes about weather and helping our neighbors, but just differences in precipitation.
Excellent nonprofit web journalism: The Rivard Report is San Antonio's answer to MinnPost. Plus there's statewide Texas Tribune. I also love that state Texas Parks and Wildlife department publishes a monthly magazine somewhat similar to the Minnesota Department of Natural Resources' magazine Minnesota Conservation Volunteer.
Greenways. While it's impossible to hold a candle to Minneapolis' Grand Rounds I totally appreciate San Antonio's commitment to building out the Howard Peak Greenway Trail System around the city. The extensions of the Riverwalk both north (Museum Reach) and south (Mission Reach) are also glorious non-motorized pieces of infrastructure.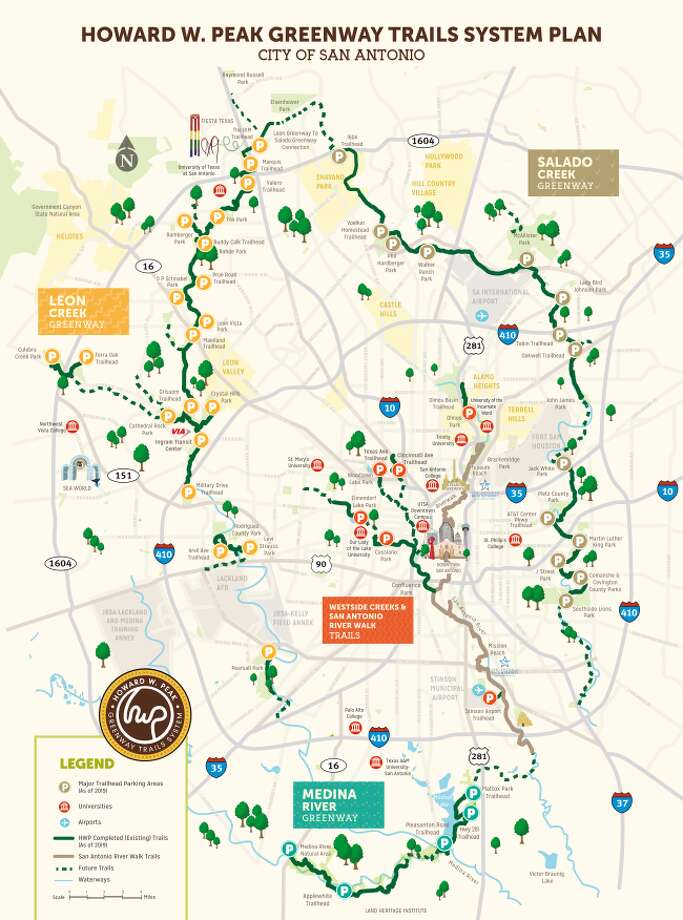 A River Runs Through It. The San Antonio River is not the Mighty Mississippi, but its headwaters are here at the Blue Hole, which was first known as Yanaguana or "refreshing waters" by the Payaya people. Not so dissimilar from the Dakota MniSota "land of sky-tinted waters." MSP and SATX have embraced the rivers flowing through their cities with parks, development, art, and celebration.