So I've been sick all week – started with a cold on Sunday night and five days later my lungs hurt, my husband is sleeping on the couch to avoid my coughing, and I've spent 30 of the last 48 hours horizontal. I also discovered a stash of unexpired Cipro under the sink, so there's hope for me yet!
Despite the fact that I haven't changed clothes in days, I will rally so that I do not miss our reservations for Moon River: A Special Menu by Ocho and Desert Door Sotol.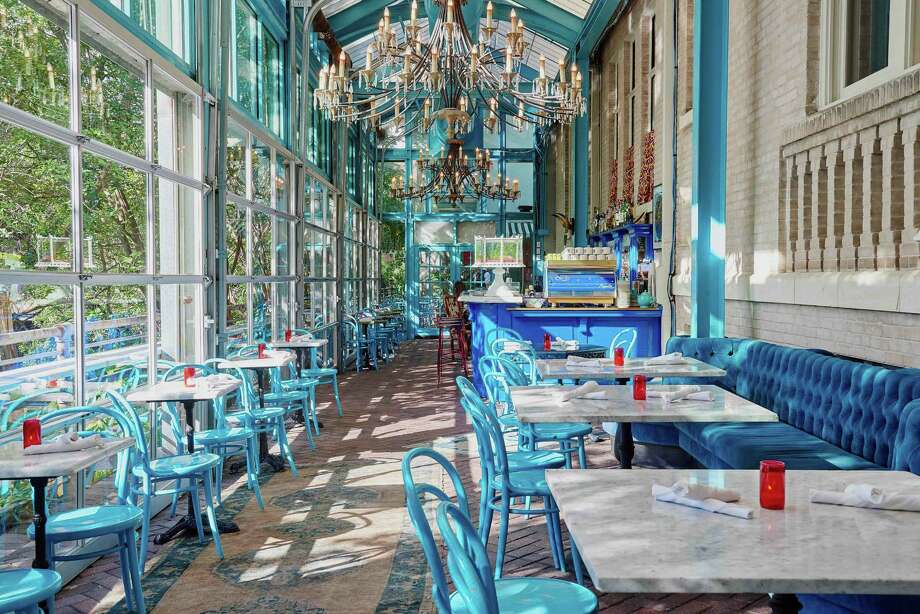 First, I think this is the only time in 15 years of marriage we've actively gone out on Valentine's Day.
Second, two years ago I read an article in Texas Monthly about sotol – it's made from the sotol plant that grows in northern Mexico and West Texas. It's not quite tequila or mezcal, but I suspect that like Duluth's Vikre gin, Desert Door sotol will carry its terroir with it. Drinking boreal forest or high desert is my kind of drinking. Surely a 100 proof oak-aged sotol will kill whatever has been making me sick all week! (Check out their cool paid feature in Texas Monthly.)
Three, one of these days I'll write an entire post about Liz Lambert. She is my professional crush and she's Texan. She went from being a lawyer in the Manhattan District Attorney's office to returning home to Austin where she built the Hotel San Jose which led to creating the Bunkhouse Group – her hospitality company that now has ten different properties in Texas, Mexico, and California…all of which are so grounded in their specific place that they create a longing in me that I didn't even know I had! Anyway, Ocho is the gorgeous restaurant located in the Hotel Havana here in San Antonio.
I may be on my deathbed, but damnit, I will enjoy this gorgeous place, a burning cocktail, and dreams of someday meeting the amazing Ms. Lambert herself!