I've been known to spout off random fascinating (to me) facts about places in San Antonio to anyone who is listening. For instance: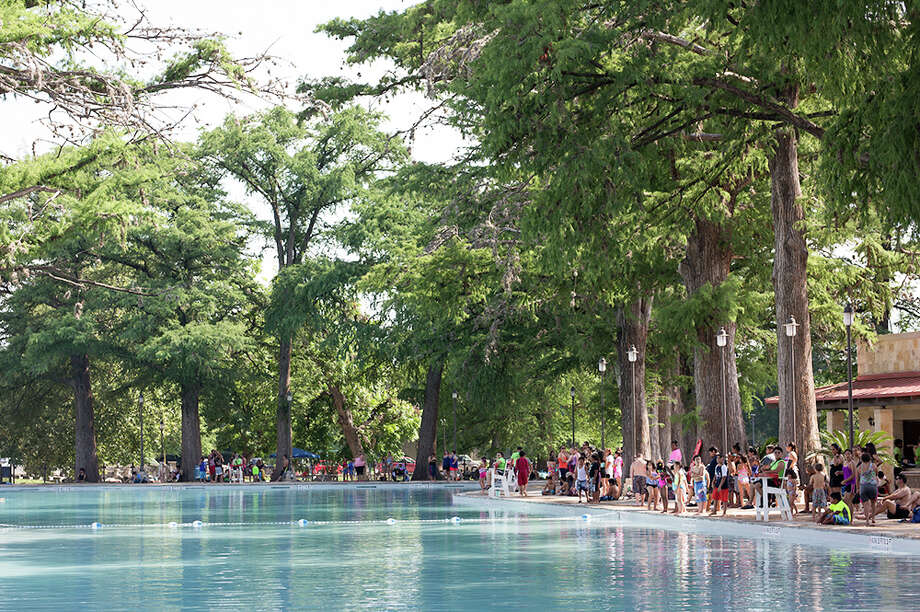 San Pedro Springs Park – just a couple miles north of downtown – is the second oldest public park in the nation! Boston Commons is the oldest (1630) but this spot was declared a site for public use in 1729 (uh, thanks Spain?). The cypress-lined pool looks like it is spring-fed (which it once was), but now it's just good ole municipal water.
The park is also home to the nation's oldest municipally built theater (1930), the San Pedro Playhouse, home to the Public Theater of San Antonio.
Market Square/El Mercado is the country's largest Mexican market. It's a great place for souvenirs, food, and music.
According to Wikipedia (and the 2010 Census), "San Antonio is the largest Hispanic-majority city in the United States, with 807,000 Hispanics making up 61.2% of its population." Other cities have larger numbers, but as a percentage of the total population, SA has the most.
In 1928, the 21-story Milam Building in downtown SA became the first skyscraper to have air conditioning. Bizarrely, a private mansion in Minneapolis was the first residential property to have AC in 1914!